Russell Industrial Center Summer Open House
August 06, 2012
SATURDAY, AUGUST 25th. 2PM til MIDNITE.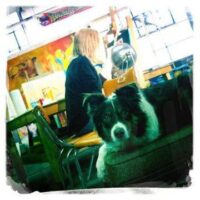 DIRECTIONS:
Come celebrate the hub of creativity that is the Russell Industrial Center with our summer open house. Come wander the halls and meet the artists in their studios/galleries including Mark Arminski, Funhouse Gallery, Detroit Sewing Spot, Dave Knoerl, Myla Strange, Robert 'Nix' Nixon, Ryan Matthews, Detroit Sewing Spot, Mark Maness, erichka ilich (cyborg girl), Joseph Lapham, M80, Robert Stewart Photagraphy, Urban Pheasant Glass and many more including:
In The Funhouse Gallery Mini-Bazaar-
Beth Amber
Diane Irby
Gwen Joy
Cheyenne Luna
John Gnotek
Opie
Eve Noir/Void Pop
Matt Paw
Jerry Shirts
Marty Winters
www.funhousedetroit.com
And in Robert Nix' Nixon/Myla Strange"s studio Sales From the Crypt featuring-
monsterkingproductions
Vanessa Perez
Stephen Vincent
Musical performances by In Your Hand and Michigan Basement.
A sundry of food and refreshments will be available.